"Bear one another's burdens and so fulfil the law of Christ."  Galatians 6:2
When Barnabas Legacy Children's Dream Foundation came up with starting the Agape Star Christian School, we wanted to create a space where students would experience discipleship and mentoring through education in a way most of them had never experienced before. Forming intentional relationships with the students is a crucial thing in their lives. These relationships allow them to recognize that they are valued by a personal God who knows them best and loves them most.
When the Agape Star School opened on 6th February 2023 and in the very first week, it appeared as if we were in a very difficult place. We had to bring in children of different backgrounds and most of whom had grown up in an environment where they had no relationship with their mom and family. 
Some of these children had never been part of school life and we had many questions about what it meant for them to adapt to the school learning atmosphere. With a team of teachers, we tried to engage them early on and they positively got used to the environment.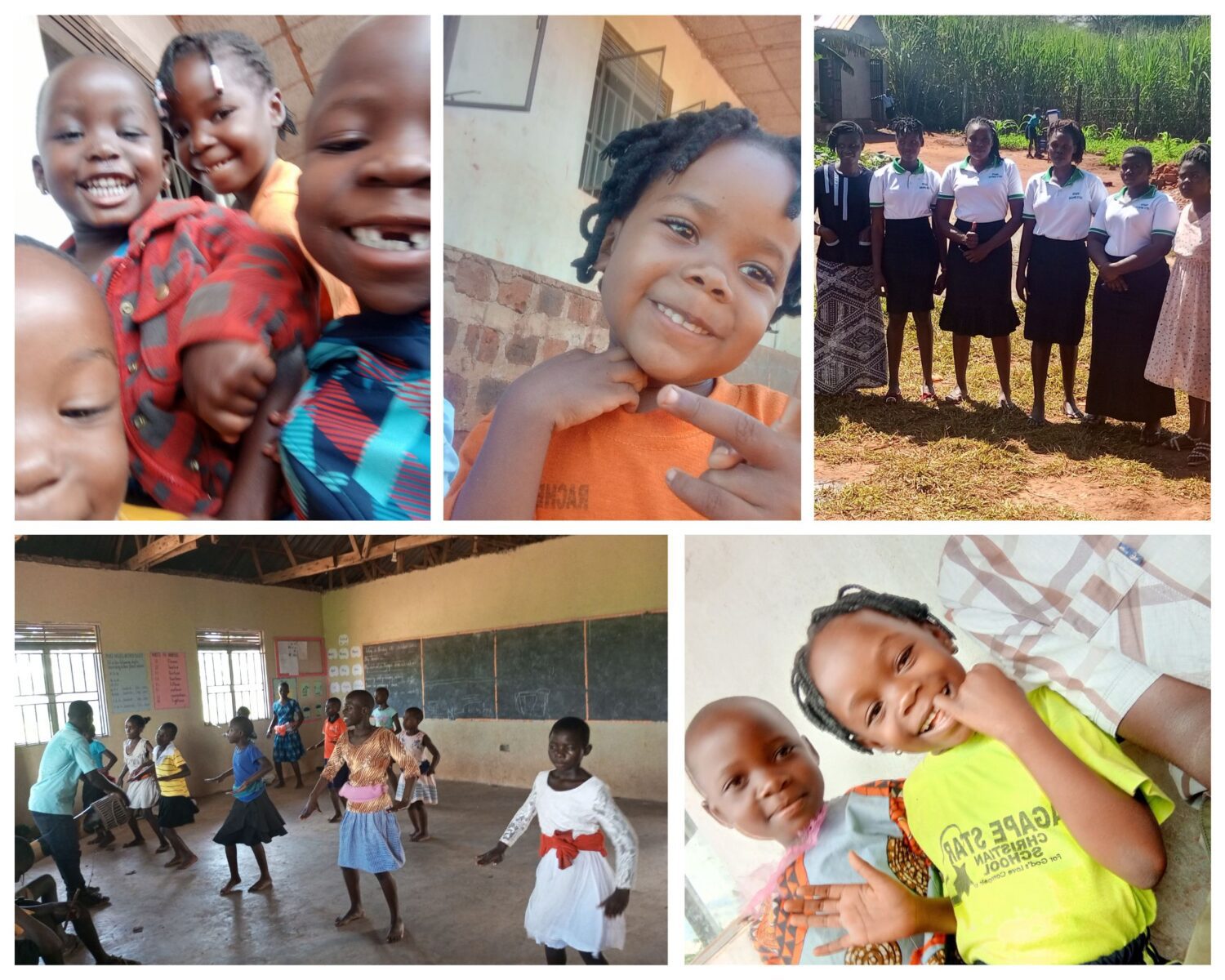 A fewer children were at the same time, more hesitant in accepting making friendship with teachers, and with fellow children. Their teachers were determined not to give up on them, not to stop loving them. They were patient in the pursuit of their hearts, trusting that God was loving them right where they were at. 
Despite a few children's childhood not being ideal, God intentionally brought them to BLCDF, and to the Agape School for a greater purpose.
It wasn't easy for all children to catch up with the standards of an established school. Most of them struggled with vulnerability, feared rejection. In spite of all the pressure and challenges, we chose to trust in God and accept the love of Christ to have us more compelled. We became confident that God would not abandon us. Our teachers and non- teaching staff had expectant faith that God would have us go through it all; and indeed- we overcame. We have moved on, and have learnt a lot of what to do for the next many years ahead. What we once thought were the impossible; became possible. 
Our God is alive!!
In His service. 
Steven Wamala
Founder BLCDF 
CEO BLCDF & ASCS