As BLCDF, we value integrity. We are committed to modelling the faithfulness and trustworthiness of God. We want to be known for being dependable, even when it's hard. 
When we see our children embodying this core value of integrity, we beam with joy. 
(Brenda and Peace – Emmaus Christian Junior School)
In 2021, we began a sponsorship program, which we are later transforming into the scholarship program as of today, and 7 children are being catered for. Their payments were fully made for academic term one 2022.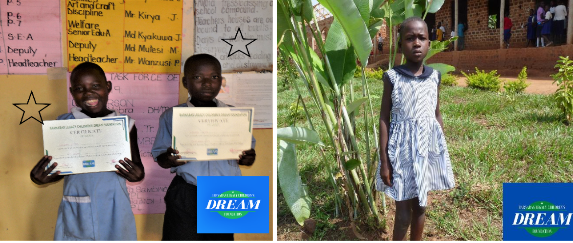 (Some of the children – in their respective schools for TERM ONE 2022)
As we began doing this, we have not only enabled families in our program to take a more significant part in their child's education but also provided greater dignity to the families we serve and encouragement to the few children so far attending the program.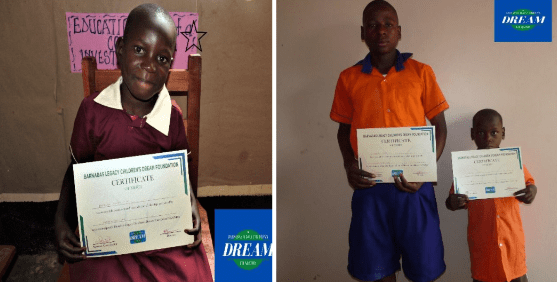 (Peace, Farouk and Hassan – Total Orphans)
At the beginning of 2022, we held an annual general meeting and made discussions on the annual programs activities and the proposed half-yearly budget. 
A number of activities have been scheduled and our team members are working hard to find many ways to engage children and families in activities that provide opportunities for discipleship, growth and learning. 
Some of these methods include community service projects where children and women minister to families needing assistance, holiday package programs that attract children and provide discipleship opportunities, training programs that offer financial literacy, child health and protection, and monthly fellowship.
In early February, we had the '5 loaves, 2 fishes' prophetic prayer declaration which we did on the school grounds. Our senior Pastor plus 5 church women leaders and one project coordinator gentleman joined the declaration together with the Naroba family overseas. It was so good having a powerful prayer of breakthrough.
We do strongly have hope of having our foundation's school set up and building (Agape Star Community School) as early as mid this year, so we can have our children in the foundation school by early 2023 – the new academic year.
We also hope we can have a land extension as soon as possible so as to have enough space for the school and a model sustainability project for the school's development.
Kindly join us in this initiative!!
BLCDF management.