Father of the fatherless and protector of widows is God in His holy habitation. Psalm 68:5.
There is none like our God, Not one child, not one widow does our God forget. Nestled in the heart of the Father are the children and widows that others would ignore, but God does not.
One of the PROJECTS for the Foundation is Project Grow. The focus for this project is items that support the children's physical needs in their care home. Children are looked after by extended family/siblings/families willing to be carers. 
Under PROJECT GROW the type of items purchased/donated are food staples packages, knitted hats, clothing, shoes, bedsheets, pillows and pillowcases, soap and blankets. The colder months in Uganda take place from June to September. It was an incredible joy to be able to give funds from this Project in late June, to purchase 25 BLANKETS for some of the children, and older mama widows, under the care of BLCDF in Katunda Village.The blanket weight is 3.5kg and is a strong and durable blanket.
Seven older mama widows and one older lame gentleman received blankets (these 8 precious people are very vulnerable and are not able to walk) as well as 17 orphaned children. You will see in the photos a number of the blankets have STARS on them, this was done intentionally to reflect the beautiful scripture used by the Foundation. Look up into the heavens. Who created all the stars? He brings them out like an army, one after another, calling each by its name. Because of his great power and incomparable strength, not a single one is missing (Isaiah 40:26, NLT).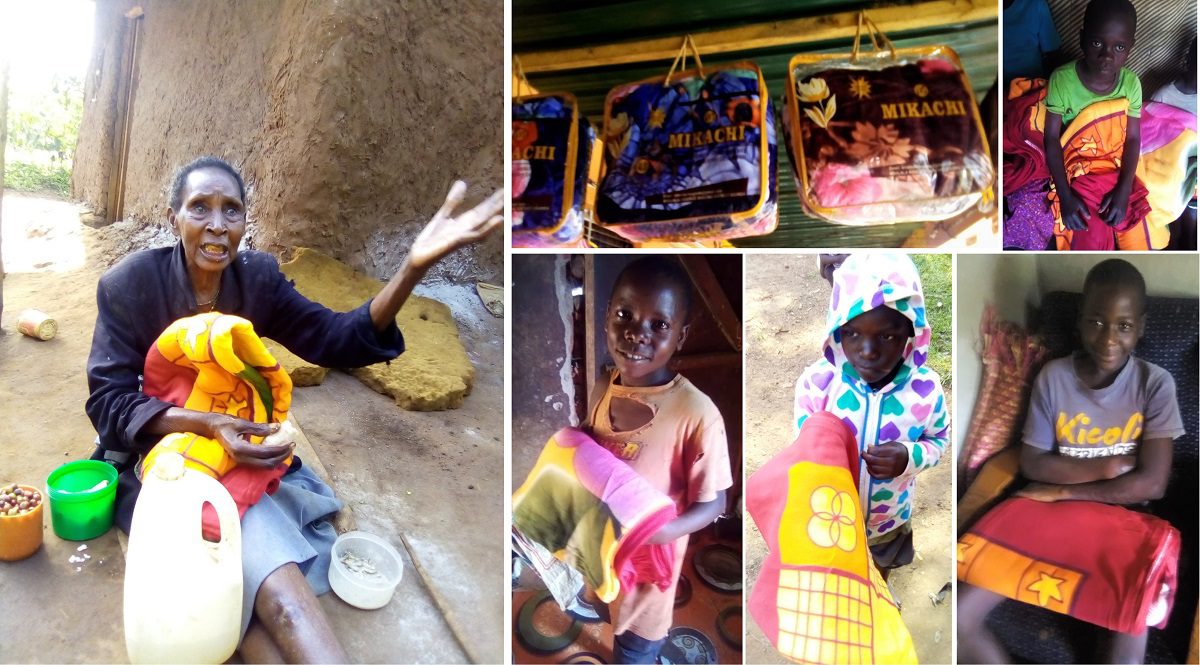 EACH CHILD SO PRECIOUS. EACH CHILD A STAR IN THE EYES OF THE LORD.
We serve a mighty, awesome and holy God. It is a privilege for the Barnabas Legacy Children's Dream Foundation and the Katunda PAOG Deborah Women in Business Collective to sow into the lives of the orphans and widows of Katunda Village, Jinja.
The Foundation would like to do a second round of blanket giving, as there are some vulnerable and orphaned children in great need. Please email barnabaslegacy@gmail.com or give on our donation page to Project Grow, if you can offer some financial support towards this second round, it costs $9US ($15AU) per blanket. Your donation, for even just a couple of blankets, would be absolutely appreciated! Thank you so much!
WRAPPED IN HIS LOVE 
Wrapping the orphans and widows in the love of the Father.  
God we give you the glory, the honour and the praise!