Keep up with the news and updates of Barnabas Legacy Children's Foundation by subscribing to BLCDF Quarterly E-News and by following BLCDF's Facebook page and You Tube Channel.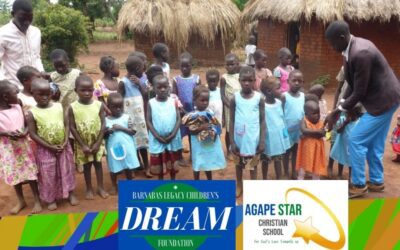 COME JOIN US: 10 May 2022 to 30 June 2022 AGAPE STAR CHRISTIAN SCHOOL: Pre-primary to Secondary with boarding facilities for 250+ children under the care of the Barnabas Legacy Children's Dream Foundation. The BLCDF Board and Team are asking you our friends, family,...

Get in Touch. Get Involved.
Barnabas Legacy Children's Dream Foundation would welcome your involvement. Please do get in touch and find out practical and financial ways in which you can support this Christian Child Care Ministry reaching over 250+ vulnerable, orphaned and needy children in Katunda Village, Jinja, Kampala, Uganda.
PO Box 5204, Jinja, 256 Kampala, Uganda
PO Box 144, Kununurra, Western Australia 6743, Australia
Uganda: +256 777 623896 Australia: +61 4 8807 7034